Lead, Follow, or Git.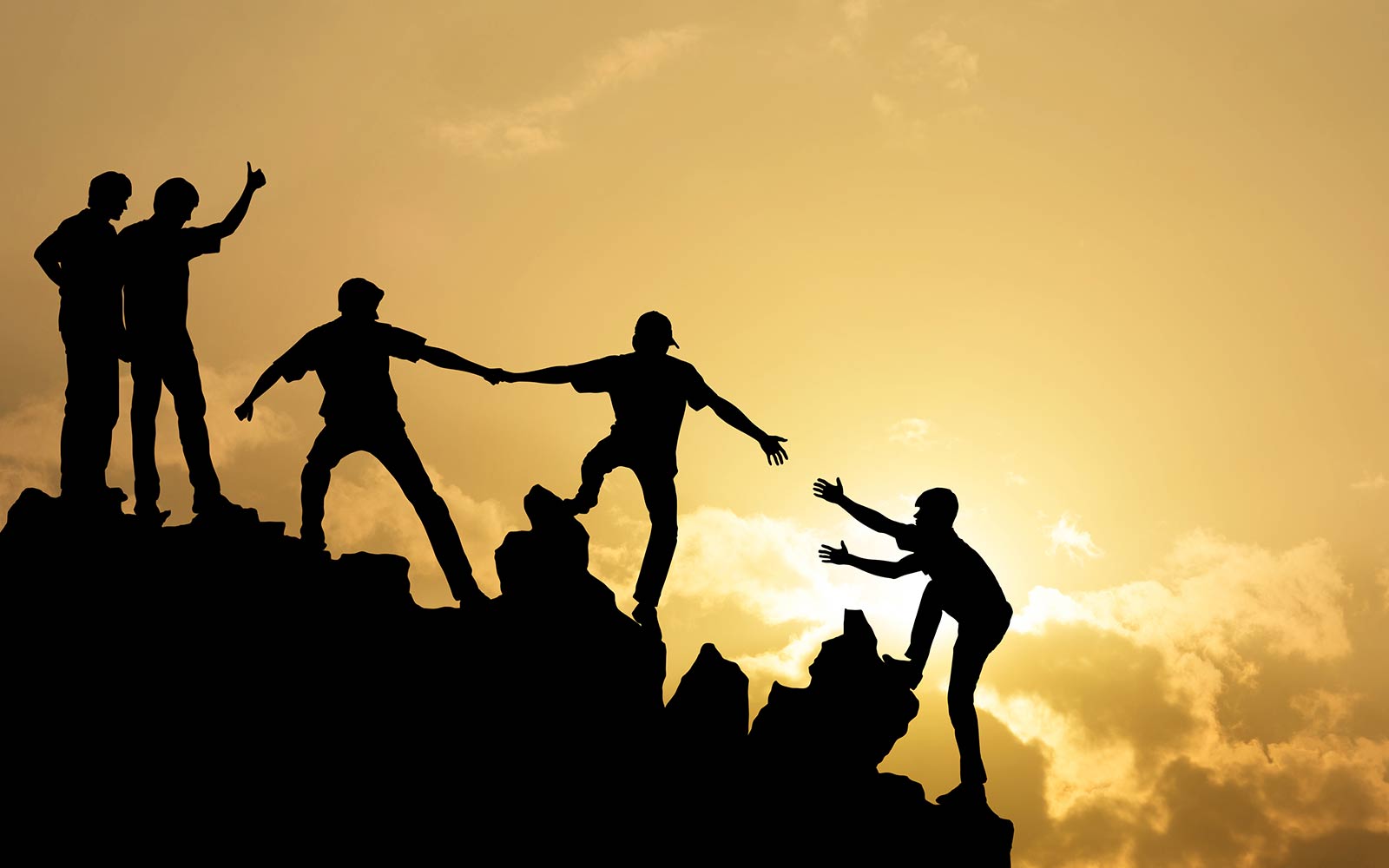 Changing direction in your business is never an easy thing – especially when things are going well. If you've been following me the last several years, you'll have seen all kinds of trips and awards and experiences I've been able to share with some of my best friends while we've been building our insurance agency.
It's a story for another post – and it was one of the harder decisions I've made professionally – but recently I decided the time had come to expand my practice and begin building a full-service life insurance and financial services agency with my old friend and partner Dave Whichard, who had already been successful on this new path for a few months.
(PRO-TIP: For you readers who are not in the industry already, working with people who have a track-record of success is probably the single-most important asset you can have in this business.)
To give some context to what I'm about to share, over the last seven years of building my previous agency, I'm proud to say we protected over 11,000 families – an average of 100 each month with 8-12 writing agents every week.
Now, with 39 writing agents, we protected 166 families – last week. That's on track to protect over 8,000 just this year! When we joined forces, we named our agency "Velocity", and sure enough we have become the fastest-growing agency with our IMO in the country.
Why have we taken off so fast? What's driving our momentum? I think it boils down to a few very basic things:
Highest compensation in the industry. Our new agents start at a minimum of 90% commission (I worked in the industry over 15 years and never made that much) and can move up to 130% on their own pen. Agency builders can earn up to 145%. And we vest our agents 100% in their renewals on Day 1.
More leads than we know what to do with. We don't ask agents to put together a list of friends and family or make cold calls to try to convince people to buy insurance. We give them access to multiple lead programs or help them run their own to get a steady stream of interested prospects coming to them.
Real training from real top producers. In addition to our New Agent Bootcamp, we have weekly sales meetings, thousands of hours of podcasts and YouTube videos on demand, and multiple seminars and conventions around the country each year. Only top performers who are protecting a minimum of 20 families a month are allowed to train and we don't charge a nickel for any of it.
True independence. We believe we have the best opportunity in the business and have an open-release policy to back it up. Our agents are independent contractors. They can write as much business through us as they want, and they can also write business anywhere else they please. They can have one contract with us or all their contracts. They can sell any product they choose to carry to the leads they receive. If they don't like working with us, we instantly release their contracts so they can seek a better fit.
We believe these values and practices are what agents are looking for and deserve today – after all, we're agents ourselves! Stay tuned for more good news; we're committed to protecting over 1,000 families/month by the end of the year; do you know someone who would like to be a part of it? If so, have them watch our career overview.
Dave spoke last week about our values, where we've come from and where we're going: