LEADERSHIP COURSE
What you get:
12 dynamic teaching and coaching sessions held once a month. Classes will be taught by Kim Beckham on Zoom
Access to all the classes saved on video to review whenever you like
Twice a month one-on-one coaching sessions accountability with Kim Beckham via telephone. These 30-minute calls will focus on personal strategy and accountability
Dynamic problem solving that is focused on your specific challenges will lead you to breakthrough ideas for your career and life
The formation of a support group of like-minded, goal-oriented leaders
Lessons included in the course:
Attitude- developing a frame of mind that trumps skill set
Work Life Balance- Avoiding burnout
Delegation- Getting other people involved in your success.
Public Speaking- the skill set every professional must master
Handling Failure- learning to fail forward
Generosity- keeping your personal success from destroying you
And six more dynamic topics
The cost for the Leadership Training class is only $299 each month.
New classes begin the end of August 2022. E-mail me or call me today for more information.
Each class is limited to the first 10 people and will fill up fast.
Don't miss it! Class begins late August 2022
Email Kim today and say "I'm in for the FFL Leadership Course!"
Kim's leadership training was a real pleasure to be a part of. He really knows how to extract the right information from you and feed it back to you in a way that will enlighten and improve how you handle your situations with yourself and your organization. If you want a class that is honest, straightforward, and impactful, then Kim's class is a must attend!

Colby Amerine
Kim breaks things down very simply and digestable for all to understand and implement into their own lives. He is a natural born teacher and coach! Would recommend Kim and his courses to anyone.

Todd Hausberger
Distractions and obstacles can become major stumbling blocks in reaching our goals. I have found these stumbling blocks to not only slow me down but at times even paralyze me. In just the couple one-on-one coaching sessions with Kim Beckham, I have found great value because I know I can speak freely about the thoughts and patterns I am experiencing and in turn receive an unbiased perspective that allows me to reach a point of total clarity in order to get back on track. What I believe anyone can gain from coaching with Kim is accountability, clear goal setting, focusing on the "how to" and leaving very little room for failure. Plans may change and paths may redirect but there is no need for derailing. Thank you, Kim, for your leadership and your genuine heart and feedback.

Insurance Agent
I first met Kim Beckham when I was 11. Although it was his first sermon as pastor at my church, it would be far from the last time Kim would have an opportunity to make an impact on my life. Over the years I've found Kim to be an empathetic listener and an empowering voice of wisdom when I've sought his counsel. Kim draws on decades of real-world leadership experience to help us take our game to the next level. I passionately and happily recommend his course.

Eric Hemati
Kim Beckham is …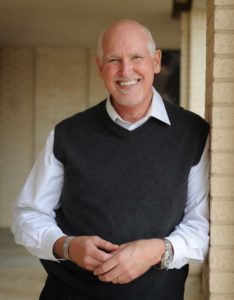 … a highly regarded speaker, leader, coach, and lifelong learner who has been leading people to success for over 45 years. He has led organizations as small as 10 people and as large as 1000. He is a published author and is currently working on his third book due to be published in 2022.
Kim has a passion for the development of leaders and has a thriving coaching, and leadership training business as a John Maxwell certified coach. He also is a sought-after speaker at corporate events.
In addition to his work as an executive coach, he is entering the fourth year of offering a leadership training class called What I Know Works. The class continues to grow in its fourth year due to the phenomenal results people are seeing in their professional and private lives.
Kim has been happily married to Barbara Beckham for 47 years and they have two lovely daughters Jessica and Amanda, two fine sons-in-law, and four above-average grandchildren.
Kim will make you think, help you dream, and teach you to believe in yourself, and make you a more effective leader.