Medicare Contracting for 145s
Welcome to contracting with Family First Life Medicare. Shawn Meaike has been working with Integrity to get FFL agents access to additional Medicare Supplement and Medicare Advantage carriers and we're excited to roll these out to you!
This page is specifically for 145% Agency Owners and their Contracting staff.
If your agency already has existing Medicare hierarchies (MGA/SGA/etc.) through another Medicare IMO, please send the name of your Medicare IMO and your current commission schedules to contracting@fflmed.com so we can see what your options are to move them under FFL.
The rest of this page is for those 145% Agencies who wish to contract Medicare from scratch.
In order to contract, the Agency Owner must have an active health license. If you have that, you are ready to start with our first set of contract requests.
The first carriers will be Lumico, MAC, CSO, and USIC for Medicare Supplement. We have attached a slideshow to walk you through their contracting link process.
This is the updated commission grid for you to follow. When you are completing the contracts you will receive a detailed commission schedule from each carrier to download.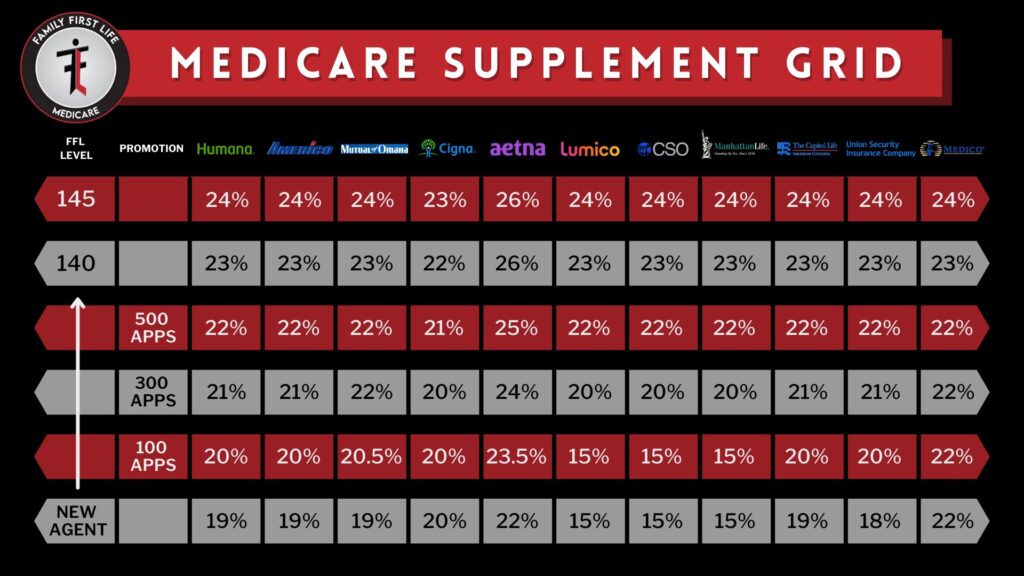 When this form is submitted, the agent will receive four separate emails to complete contracting with the four carriers above. This is only for 145% agents. Keep in mind, the email entered in this form is where contracting will be sent.
Once the 145% Agent receives a writing number they will request access to the AIMC portal and we will set up a contracting link for managers to send out their own contracting links to their downlines. We strongly advise experienced Contracting Admins handle this.
Please check the state availability chart attached below to see where agents can sell.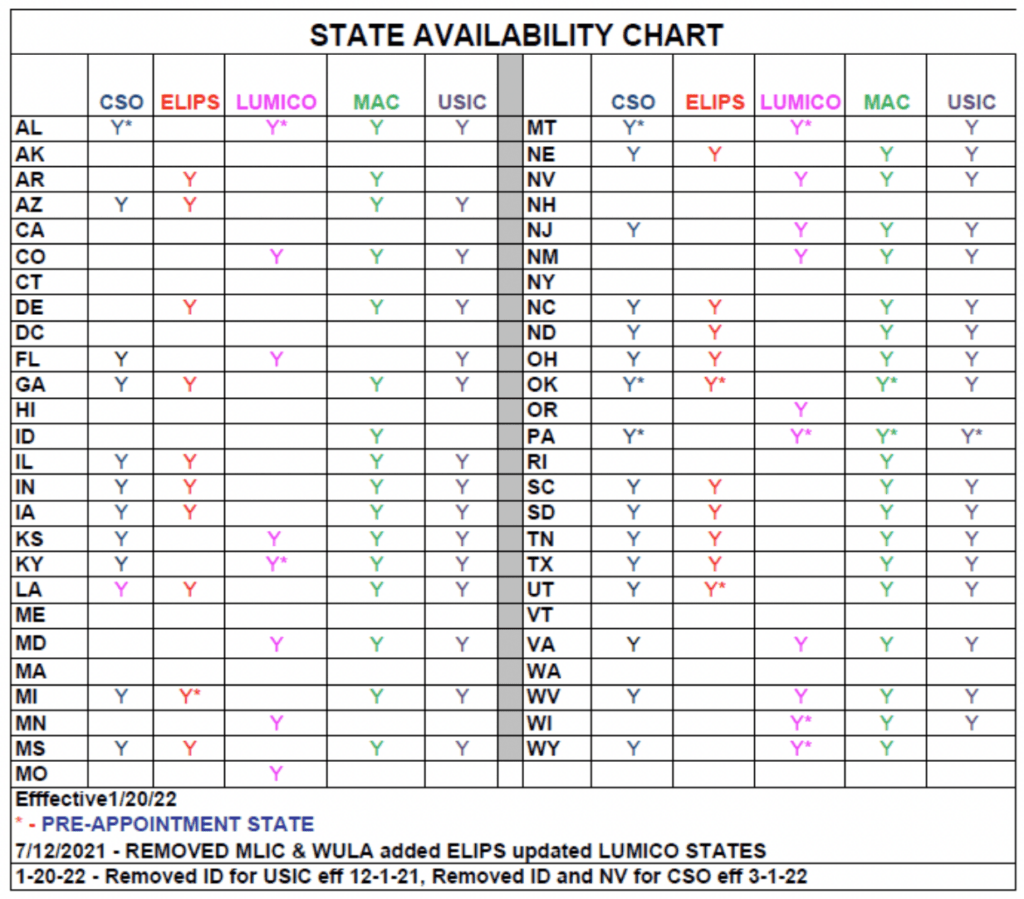 Add the additional states in which you do intend on selling or intend on having downline agents. (FYI: for CSO, appointment fees may apply)
Here are the steps to follow once you fill out the form above:
Look for the contracting links sent and complete them.
Look out for welcome emails from the carriers, after you receive a writing number from the carriers you can set up portals directly with the carriers.
Request a link for AIMC portal to set up your own contracting link, email contracting@fflmed.com or admin@fflgrow.com for info once you have a writing number.
Ready to sell & send out contracts to agents in your agencies.
Please email: admin@growffl.com or contracting@fflmed.com if you have any questions.
We look forward to working with you!