I love dialing the phone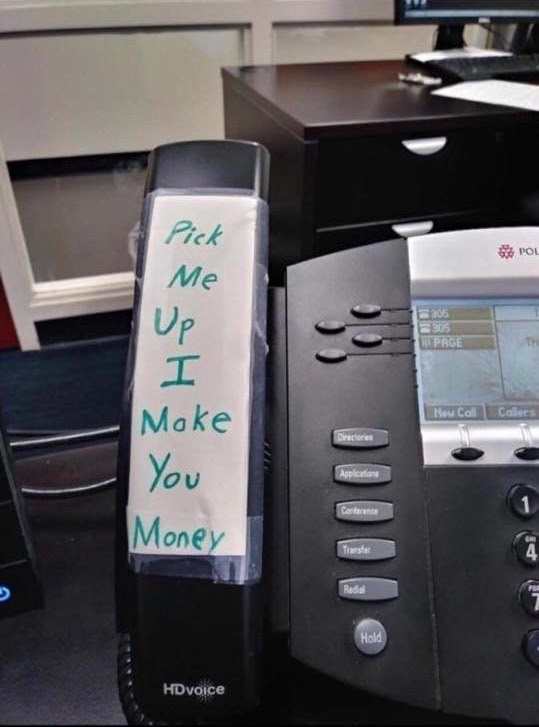 I am serious.
I say this to myself over and over in the morning:​​​​​​​
"I love dialing the phone. I love dialing the phone. I love dialing the phone."
If you set aside 90 minutes each day for the phone, your whole week will stay full with money-making appointments.
Here are a couple tips for dialing:
1. Read a Script – Don't free flow when you are new
2. Lower your voice an octave: Dont get excited when someone answers, control yourself. We are setting appointments, no one is excited to set an appointment.
3. Close every call: "I look forward to meeting you and helping you" – makes them want to say "Thank You"
4. Dial enough numbers to connect with a minimum of 20 people a day: Sounds Hard? Well, so does being broke. This is the only real work in this business. The rest is fun… Force yourself to dial and you will make more money than you could ever imagine.
5. Always triple dial each prospect:
1st call – Not Available
2nd call – Not Available
3rd call – Booked Appointment. Happens all the time.
6. Leave short messages: Long messages are a waste of time – People don't typically listen or call back and leaving a pitch on voicemail can give you false hope. Keep it short and sweet and NEXT!
Your mission (should you choose to accept it): Get better on the phone than everyone else!