Part I – Personal Sales Commission
We've negotiated ridiculously aggressive carrier contracts for our agents – topping off at 145%, well above the industry average. We believe in our producers being able to net as much money possible off of their personal production. You can qualify for increases in commission every two months based on monthly Personal Production.

---
Part II – Training & Leadership Override
If you decide to start an Agency with us, you would receive an override commission on any of your agents when they sell a policy. The override commission is equal to the difference of commission levels between you and your agents. The typical override commission is 5-15% of the Annual Premium.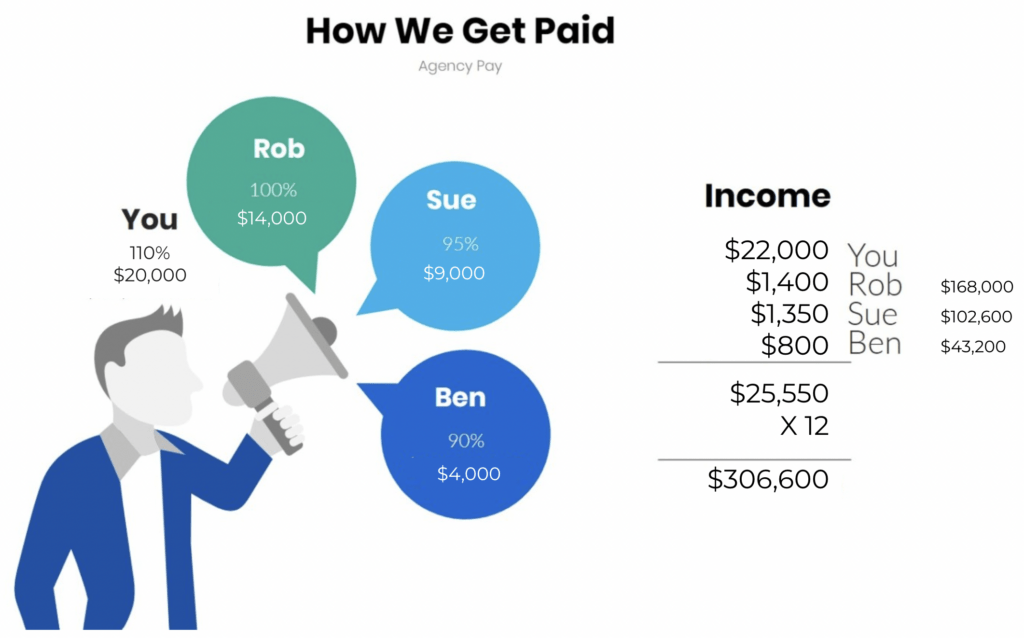 ---
Part III – Renewals & Residual Income
Renewal Commissions are paid Annually on certain types of policies when the contract renews at the end of the year. The average renewal commission is 5% of the Annual Premium.
With us, your renewals are vested from the day you start. We don't believe in keeping your money, if you leave
---
Part IV – Leadership Bonus
You can see how we pay out our Leadership Bonus Program here.