Best Sales Job Boards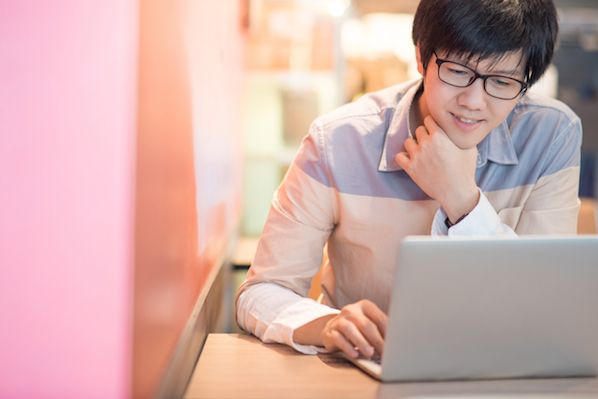 According to CareerBuilder, more than 40% of workers plan to look for a new job over the next year. That might surprise you — but it probably doesn't. Heck, you might even be in the process of sending out applications as you read this. In case you're thinking the grass might be greener on the other side, I've scoured the internet to identify the best sites for sales jobs.
Not finding the perfect sales position for you? Try searching these boards.
Best Sales Job Boards
Rainmakers
SalesJobs.com
SalesHeads.com
AA-ISP
SalesTrax
TheLions
Medzilla
The Ladders
Sales Gravy
DADOMATCH
Craigslist
LinkedIn
Indeed
AngelList
Glassdoor
Monster
Mashable
CareerBuilder
Dice
Google Job Search
Sales Job Boards
Describe your sales work experience; set your salary, location, and/or industry requirements; and let potential employers approach you.
While you can find sales jobs of all levels on this site (it's called SalesJobs, after all), most listings seems to skew toward the individual contributor level.
If you read the site name as "sales leads" (I did at first), you are truly a born salesperson. Additional resources include a personality assessment and resume critique services.
If you know you want to work in inside sales, look no further. Leverage the American Association of Inside Sales Professionals' network by posting your resume to their career center.
Prefer to apply in person? In addition to the online job board, SalesTrax also conducts regular job fairs in a variety of cities.
If you're looking for a sales job at a tech company or startup, start and end your search with a roar.
If pharma is more your scene, zip over to MedZilla. One perk is it's always free for job seekers. Recruiters and employers can search the database and view candidate summaries for no charge. MedZilla is an online job board for professionals and employers in the pharmaceutical, biotechnology, science, healthcare, and medical fields. It has an extensive database of job listings and resumes and the site is always free for job seekers.
If you're a sales executive looking for a higher paying job, The Ladders is your pot of gold. It's a job board specializing in $100K+ jobs and promises you access to 20,000 recruiters and more than 200,000 jobs.
Sales Gravy provides sales training, resources, and a sales job board. With over 7,000 employers posting positions, it's definitely worth a look.
Looking for a free way to reach qualified sales candidates? Then Dado Match is for you. List your open sales position for free — and the job posting is automatically added to popular job boards. Your post is also advertised to a large network of sales professionals.
Non-Sales Job Boards
What can't you find on Craigslist? Business development and sales jobs are broken out into their own separate category, so there's no need to search in the broader database.
Don't apply cold — mine your network for referrals. When you click on a job listing in LinkedIn, the social media site will automatically show you if you have any connections who work for the company. In addition, you can see who posted the job, and take a quick look at their profile to stealthily introduce yourself.
Indeed's claim to fame is the sheer number of jobs it aggregates in a single place. Want to find all the sales jobs? Start here.
Want to work at a startup? AngelList is the place to look. Create a profile, easily filter sales jobs, and find early-, mid-, or late-stage startups that interest you.
Glassdoor gives sales job seekers visibility into employer brand and rating before you submit your resume. Save yourself the pain of an ill fit down the road.
Monster is one of the original online job boards, and it's still one of the best. Start here to get a broad taste of jobs that align with your skills and experience, and narrow your search from there.
Mashable is known as an online news source for everything tech related. Connect with tech companies and more on their job board.
With over three million jobs posted monthly, CareerBuilder helps you find the right sales job. Get started by searching for your industry and location of interest.
If the tech industry is your calling, you'll love Dice. Not only does it have thousands of tech jobs to choose from, it also provides personalized salary estimates and custom job notifications.
What if I told you it's possible to access job postings without leaving Google Search? Submit a Google search for "Sales jobs near me" and you might just find your dream job.